Boomer and do not recognize streaming services for listening to music online?
Want to not depend on the Internet to listen to radio stations?
Have a device with a Qualcomm processor?
Real FM Radio for you!
Download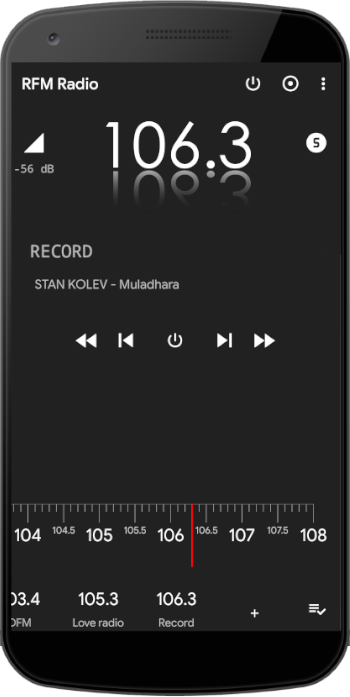 RFM is free and open source
The application is open source and you can check on it at GitHub.
Repository on GitHub
Support list
The operability of the application depends on a huge number of factors: on the processor, firmware, version of Android, kernel version, etc.
Contributors
Thanks to these people there is RFM
Vladislav Veluga — developer of RFM
Mike Reid — developer of Spirit1 and Spirit2 (some part of code are using in RFM)
Konstantin Manaev — translator into English